Solar Aluminum Coil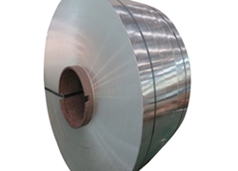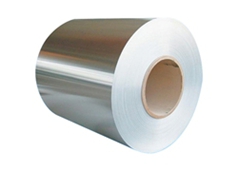 Mainly used for building decoration materials, stamping products, exchangers, Transformers, capacitors, cap materials, all aluminum cans, cover rings, various lamp parts, nameplates, PS printing plates, aluminum composite tubes, building mirrors, car chassis, thermal insulation materials, Medical bottle cap materials, anti-theft covers, automotive insulation panels, sanitary equipment parts and pipelines, ship equipment materials, ship accessories, heat exchangers, room partitions, baffles, movable room plates, washing machine tanks, tanks, production conductors, food, Extrusion coil tubes for the chemical and brewing industry, various hoses, small hardware, chemical equipment, railway tankers, conductive materials, instrument materials, welding strips, wires, conductive twisted lines, and flowlines.
Thickness:0.21-6mm
Width:16-2200mm
Lamp Aluminum coi、l Automobile Aluminum Coil、 Transformer Aluminum、Coil、PP Cap Aluminum Coil、 Cooker Hood Aluminum Coil、
Narrow Aluminum Coil、Label and Signs Aluminum Coil
Cladding Aluminum Coil、Oxidizable Aluminum Coil、Deep Drawing Aluminum Coil、Solar Aluminum Coil、Decoration Aluminum Coil
Others
ALLOY NO.

TEMPER

THICKNESS(MM)


WIDTH(MM)

USAGE


1050、1060

H18

0.14-0.30

200-1600

PS aluminum substrate for printing, etc..

1050、1060、1100

O H22

0.15-1.50

20-1600

Aluminum-plastic composite pipe, etc

1060

O

0.20-3.0

100-1600

6/5000

Transformer strip, etc




1100、1060

O H22

0.20-0.50

100-1600

Capacitor strip, etc

1050、1060、1070、1100、1200

O H12/2 H14/24 H16/26 H18 H19

0.20-3.0

15-1600

Building decoration materials, punching products, building mirror materials, nameplates, insulation materials, etc

3003、3105

O H12/H22 H14/24 H16/26 H18 H19

0.20-3.0

15-1600

Chassis materials, heat exchangers, room partition, baffle, mobile housing board, car insulation board, deep drawing products, sanitary equipment parts and pipes, roof building materials, car license plate, etc

3004、3104、

O H12/H22 H14/24 H16/26 H18/28 H32 H36 H38

0.20-3.0

15-1600

All aluminum can body, all kinds of lamp parts, car chassis, TV back plate, etc

3005、3003

H14 H16

0.20-3.0

15-1600

Mobile phone lithium battery case and so on

4343/4004/4343

O H14 H24 H18

0.20-3.0

20-1600

Brazing composite materials, etc

5005、5052、5082、5083、5182、6082

O H111 H12 H14 H16 H18 H22 H32 H24 H34 H26 H36 H38 H112

0.20-30

20-1600

Washing machine cylinder body, tank body, all aluminum can cover pull ring, ship equipment and materials, railway tanker, ship equipment and materials, ship accessories, instrument and meter materials, etc

8011

H14 H24 H16 H26

0.14-0.30

200-1600

Medical bottle cap material, anti - theft cap material, etc
The state specification of the alloy not listed can be customized according to customer's requirements.